Ransomware Data Recovery Services in San Diego, 92127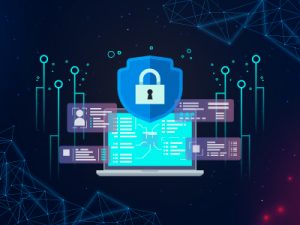 Ransomware is one of the most crippling attacks to businesses in US and the threat seems ever-increasing. Cybercriminals demand an enormous sum of money for decryption while the business combats for ransomware data and file recovery.
Any organization is susceptible to ransomware attacks. The number of cyberattacks and amount of ransom demanded by hackers has skyrocketed. Malicious emails increased by 600% in 2019 and 37% of the organizations that responded were affected by ransomware. A ransomware payout of $40 million in 2021 set a world record.
Your antivirus and traditional malwares are ineffective against such infections. They start encrypting any files they can find on your local machines and network, limiting or restricting your access to company data. So, here is a heads up on what you can do when you suspect a ransomware attack –
Contain the attack – Disconnect all infected machines from each other, shared storage and the network.
Avoid trail & error attempts – Failed attempts to decrypt the data make future ransomware data recovery even more difficult or impossible for professionals.
Get in touch with us – Our cyber-incident response team in San Diego is available 24/7. We consult and advice you on the best course of action as well as how to prevent it in the future.
Ransomware Recovery Process
Our ransomware recovery experts have helped many businesses prevent losses, recover and operate successfully. We are masters in responding to cyber threats.
Evaluation & DecryptionWe determine the ransomware variant; evaluate the risk it poses for your business and give you the best options. We have excellent decrypters on our team.
RecoveryWe minimize downtime and carry out virtual disk repair, database repair and backup file repair. We have developed special proprietary tools for ransomware data recovery from encrypted systems, backup files and other forms of storage media. Our ransomware negotiation experts negotiate with the attackers. And, when ransom payments are necessary, we facilitate expedited bitcoin ransom.
ReportingWe document the data recovery and guide you on how to report to law enforcement. It supports the authorities to understand such threats and contributes towards ongoing investigation.
SecurityOur IT security support and services help you strengthen your system against such attacks in the future. We also perform vulnerability assessment and train your employees to prevent such incidents.