Cloud Services Company in San Diego, CA - 92127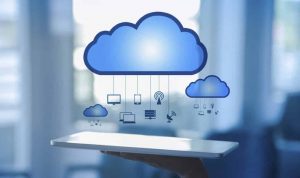 Almost anyone can provision a cloud server in today's world, however if your enterprise is adopting the cloud for more than one application or considering a broader cloud modernization involving application refactoring, the sheer volume of choices in products, services, and architectures can be paralyzing.
Amazon Web Services (AWS), Microsoft Azure, and Google Cloud each have unique capabilities that can overwhelm the most experienced IT organizations and business units. To achieve the speed, agility, and cost benefits of cloud, you need a combination of experience and automation.
Organizations of all types, sizes, and industries use cloud computing for various use cases, such as data backup, disaster recovery, email, virtual desktops, software development, software testing, big data analysis, and customer-facing web applications.
We provide professional cloud services to help customers achieve operation agility, flexibility, cost saving, and fast deployment. Cloud services effectively expands the company's business in a fast-paced market. We provide the following professional cloud services for our customers:
Migration
Managed Service
DevOps
Development
Move to the cloud with us and you'll find new and better ways to harness the power of cloud computing. From migration to cloud management, we work with you to help your business realize its full promise and achieve measurable, extraordinary 360° value.